Your tour service in Europe!
Sprinter and Mini-Nightliner renting

Keeping it rolling since 1999..
Closing the gap between splitter vans and large sleeper coaches the
Minisleeper is available for 6 and 9 people.
Full AC, 220v on board, entertainment and comfortable bunks are the key
features of these self-drive vehicles.
Got more gear? Just get a trailer and your tour will be rolling smoothly.
All our vehicles are based on the Mercedes Vario with high fuel efficiency
and a great suspension.
Almost like a bus but nowhere near the price.
Mini 818/816 "long"
Taking up to 9 people (including driver) it's the ideal vehicle for the large travelparty. All Minisleepers are fully equipped including bedding.
Model
Mercedes Vario 818D, 816D, 616D
Total weight/Load capacity
~6,6T / ~1,6T
Specials
Full AC, 220v on board, small fridge, trailer hook,

Sprinter/Splitter Vans
Our Mercedes vans all got 9 seats and 160HP motor and are equipped with automatic gear.
Model
Mercedes Vario 818D
Total weight/Load capacity
~6,6T / 950kG
Specials
Seat-divider, 220V on board, 2. Battery, background-light

+ Trailer
Our standart-trailer adds and addtional 1,2T load capacity Bigger trailers can be issued upon request
Size
4,42x2,07x2,52 lxbxh in meters
add. total weight
1,2T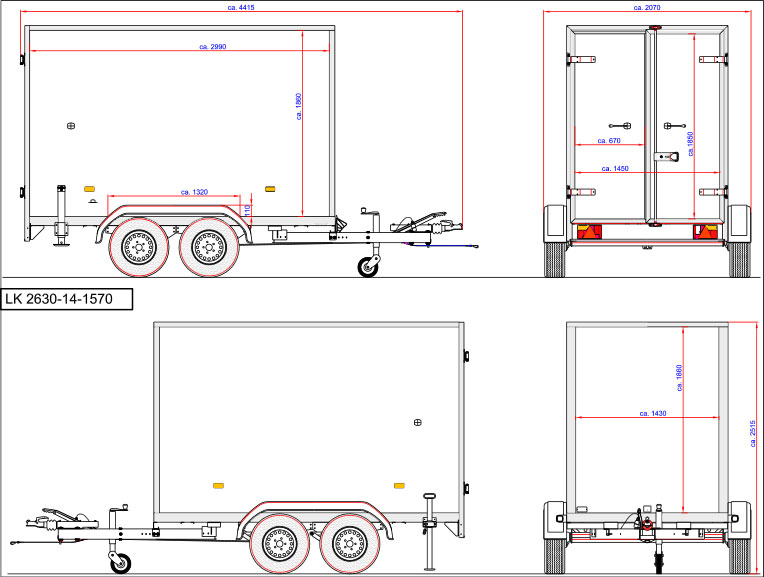 Rammstein

August Burns Red

Comeback Kid

Architects
Deichkind
Every Time I Die
After the Burial
All Hail the Yeti
Any Given Day
Archer Nation
As It Is
Astrid S.
Atlas Losing Grip
B+B Crew Veranstaltungstechnik
BAEST
Barbie Sailers
Battlecross
Between The Buried and Me
Birth of Joy
Blood Command
BOKASSA
BTBAM
Canterra
Carnifex
CKY
Comback Kid
Crowned Kings
Cutthroat
Dark Sky Choir
DarkRise
Death Letter Circus
Death Valey High
Decapitated
Decoy
Deserted Fear
Destruction
Donovan Frankenreiter
Dying Fetus
Elderbrook
Emmure
Erdling
Exumer
Fall of Gaja
FEVER333
Fire from the Gods
Firewind
Florian Grey
For I Am King
Go Go Berlin
Grailknights
H2O
Hämatom
Havok
Heidra
Hell-O-Matic
IMMINENCE
Jamaran
King Savage
Le Fly
Light the Torch
Londonbeat
Mirrorplain
Momonyth
Monolord
Montreal
Mortillery
New Years Day
New Years Day
Nordjevel
Norma Jean
Ocean Wake
Ohrenfeindt
OTIS
Paper Tigers
Parkway Drive Crew
Polaris
POLYPHIA
Possessed
Prime Collective
Protest the Hero
Psychostick
PUP
Pyogenesis
Red Sun Rising
Rise of the Northstar
Sithu Aye
Skeletonwitch
Sond of the East
Sonic Syndicate
Soundcontrol Crew
State Champs
Steve'n'Seagulls
Tayla Parx
Teenage Bottlerockt
The Contortionist
The Devil Makes Three
The Exploited
The Last Bandoleros
The Lazys
The Vintage Caravan
Thundermother
Thy Art is Murder
Unzucht
Wage War
Wake to Reality
Walls of Jericho
WCAR
Willy B.
Wind Rose
WITTR
XIXA
Yokko
ZFK
Together with our customer bands and our partners at GrowMyTree we have planted:
🌲  111 Trees since August 2021
Kadavar: 57 trees for their tour from 11.08. – 12.09.2021
XIXA: 54 trees for their tour from 21.09. – 04.10.21
All our prices can be checked out in the link below:
This error message is only visible to WordPress admins
Error: No connected account.
Please go to the Instagram Feed settings page to connect an account.